I am honoured to be featured in major news articles (Forbes, Globe and Mail, US News, Monster, CareerBuilder, Careerealism), community articles, and career blogs on the topics of resumes and job search.  My work/blog has also been selected in several lists as 'the best of'.
A sampling of my posts and insights on Forbes: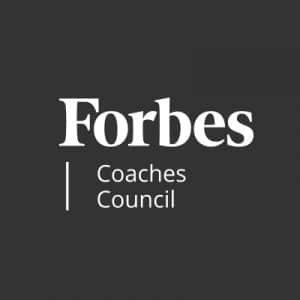 Read all of my Forbes.com posts here!
---
Additional media posts and mentions:
Frustrated by the Modern Job Hunt? Learn How to Beat The Bots – The Globe and Mail
10 Key Tips to Help You Land An Executive Gig – Monster.com
6 Job Search Tips from the Pros to Help You Get Hired – Global News
The Five Ps of Interview Perfection – LinkedIn's Premium Job Seeker Post
10 Fastest Growing Industries for Executive Jobs – Monster.com
The Top Job Search Articles of 2016 – JobMob
Avoid Accepting a Job That's a Bad Fit – U.S. News
4 Tips For Gathering Great Resume Content – WorkitDaily Guest Post
3 Places to Use Keywords in Your Job Search – FlexJobs
Surprise: Millennials Hate Online Job Applications – Canadian Business Magazine
Expert Interview Series: Synergizing Resumes, Cover Letters, and Personal Branding – Vocate
How to Back Out of Being a Job Reference – The WorkBuzz (Alternate link to full article)
How to Make Yourself Look Good on Paper –  Calgary Herald/ Edmonton Journal / Working.com
These 5 Things are Making Your Resume Look Dated – Monster.com
7 Tips to Shake Off a Mid-Career Slump – Monster.com
Top 100 Career Websites and Blogs that Job Seekers Must Follow – Feedspot
Top 50 Career Professionals to Follow on Twitter in  2017 for Job Advice – Art Grad
The 75 Most Influential Job Hunting Accounts on Twitter (#45!!) –  MyJobDiscovery
Deal Breakers: Five Questions You Just Can't Ask at a Job Interview – Mainstreet
"Do I Need a Cover Letter in the Executive Job Search Process?"  What Do the Experts Say?…   – Morisey Dart Precision Recruitment
Named as one of "15 Job Search Experts to Follow on Twitter" – The Muse
Words to Leave Off Your Resume – Mashable
15 Job Search Etiquette Tips – WorkitDaily Guest Post
How Much Career History Typically Goes on a Resume?  – CDI YouTube Video
6 Steps to Take When You're Not Feeling Engaged at Work – Monster.com
5 Steps to Perfect Your Elevator Pitch – CareerBuilder
Networking and Interning: There's a Reason You Keep Hearing Those Words – JobBrander
Knock it Out of the Park: How to Win the Nursing Resume Game – Monster.com
Words to Leave Off Your Resume – Yahoo News
Rescue Your Resume in 2014 with these 5 Trends – LinkedIn Premium Job Seeker Post
Four Essential Resume Tips from Career Coaches – JobBrander
Resume Tips for Aspiring Managers – Louisiana Job Connection
The Top Job Search Articles of 2015 – JobMob
Kind of Like Tinder for Job Seekers – Monster/Globe and Mail Advisor
Should The Holidays Stall Your Job Search?  -Community Newsletter. Page 23
New Year = New Resume.  – Community Newsletter. Page 13
Why References Should NOT be on Your Resume. – Skye Is The Limit Blog
Expert Blog Contributor for CareerProfessionals.ca
Expert Blog Contributor for July 2013  – Career Development Carnival
What Makes a Great Colleague? – Promotion Career Solutions
10 Reasons Why Your LinkedIn Profile Photo is Important to Me  – Things Career Related