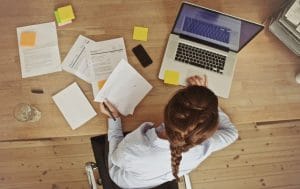 Strong LinkedIn headlines apply the S.O.A.P formula:
S

pecific
O

ptimized
A

uthentic
P

rofessional

Weak LinkedIn headlines are the opposite: generic, underutilized, non-authentic, and not professional.

Your headline introduces you on LinkedIn.  It follows you everywhere on the site.  Often your headline is the only thing people see about you until your full profile is accessed.  With this in mind, you need to maximize headline real estate to create a positive impression.

Think about this. Would you introduce yourself as:

"Jane Doe – blank".

or

"John Smith – the best at everything".

Likely not.

When it comes time to job search, ineffectively written headlines can prevent you from being found or selected for great-fit opportunities.

Recruiters are not searching for generalized terms like 'the best at everything' or 'open to new opportunities'.  They are looking for specific skills, in well-suited candidates, for very specific roles.

If you want to be found for that next-level position or awesome job opening, write your headline with purpose and intent. Ensure the headline introduces you the way you'd want to be introduced to prospective employers, clients, or industry peers. What do people need to know about you? How can you get found?

For example, if you are a sales manager in oil & gas known for growing sales and leading national sales teams – tell us:
Oil & Gas Sales Manager: 110% YOY Sales Growth  | $150M Territory | National Sales Teams of 40+ | 15+ Years' Experience
The above headline is Specific: we know exactly what type of role this professional holds or aspires to, the industry they work in, and the value they bring to business. Specific metrics and numbers help add scale and scope, especially in this line of work.
The headline is Optimized with industry keywords and terminology that recruiters could be searching for and it maximizes space allocation with 119 characters.
The headline is Authentic to this person, their offerings, and their career impacts.
The headline is Professional and instills confidence in the reader…inviting us in to learn more.
If your headline is suffering from a weak introduction, give it a wash with some S.O.A.P and set yourself up for increased success on the site.
Job Seeker LinkedIn Tip:
Instead of wasting space in your headline letting recruiters know that you are job seeking – try this. Go to your profile, visit your dashboard near the start of your profile, select "Career Interests", and turn ON "Let recruiters know you are open". You can also customize your interests, let employers know where you are in your search, and share the types of jobs you are looking for: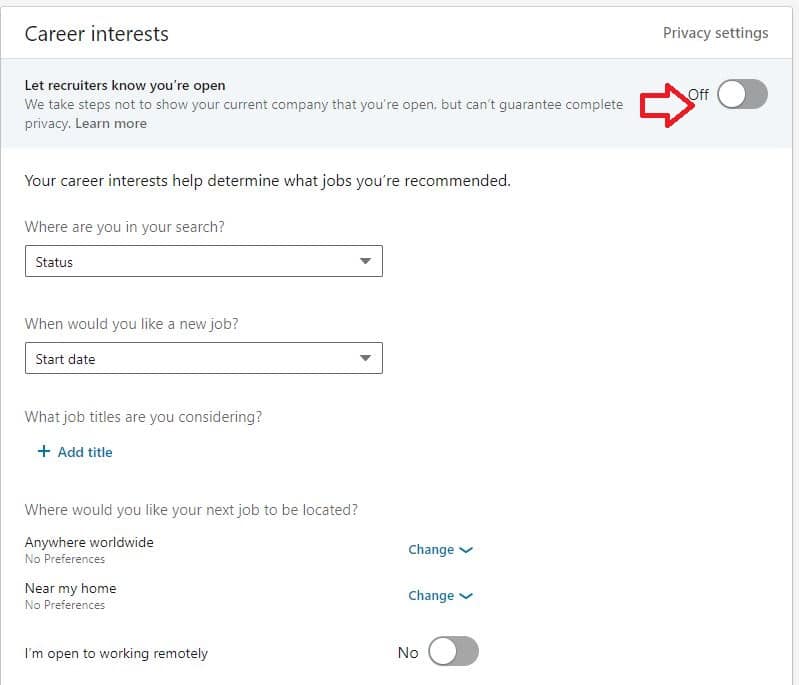 ——————————————————————————————————————————————————-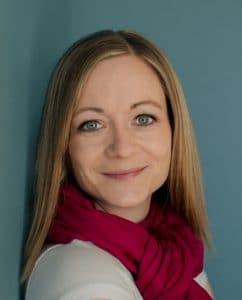 Visit me online at: www.CareerImpressions.ca to learn more about my award-winning resume writing, LinkedIn writing, and job search strategies for top professionals and executives located across Canada and the USA.
Clean Up Your Executive LinkedIn Headline