Recruiters often tell me that they have to review dozens or even hundreds of resumes for open positions. Some resumes get an initial scan of just a few seconds.
The plus side of reading so many resumes is that hiring personnel get really good at spotting the best ones – fast.
For job seekers, this means you need to ensure your resume qualifies you quickly.  It needs to convert you from passive applicant to serious candidate in a snap!
This also means you need to stop sabotaging your job search with a weak resume.  It's happening.  All. The. Time.
Just this week a hiring manager told me he almost overlooked what turned out to be a perfect candidate. Why? Because the person's resume was weak.  The manager did an initial scan, thought 'nothing great here', and moved on.
So how did things progress from this person being almost overlooked to being made an OFFER (which he accepted)?
In the end the hiring authority took a chance and reached out to the applicant for a quick phone screen.  And he was blown away.
The applicant was ready. Spoke concisely on job requirements. Had clear examples. He made an amazing impression over the phone…was brought in for the interview…nailed the in-person interview…and was given an offer!
Yet this candidate was so close to being passed by. So close to missing out on this perfectly suited opportunity. All because his resume was poorly compiled.
So I'll say it again: stop sabotaging your job search with a weak resume.
A resume can be a critical component in the hiring process. It acts as a first impression, especially if you don't have an inside contact or referral to vouch for you.
Have you ever spent hours compiling the perfect PowerPoint presentation for a work project?  Committed a large chunk of time conducting research for a paper?  Worked overtime to deliver the perfect end-product to a customer?
Give your resume this same investment.
That dream job you want isn't worth the gamble using just an 'ok' resume.  Imagine how the right resume could change your career trajectory, or your entire life?!
It might take you hours to write a solid resume, but if it gets you noticed for a job that you are qualified for and excited about = it was worth every, single, second of effort!
🔔 Don't let your resume sell you short. Write it with purpose and intent so it qualifies you quickly!🔔
Looking for good resume resources to help you get started? Try these: 
Top 100 Resume Tips (Free EGuide!)
——————————————————————————————————————————————————-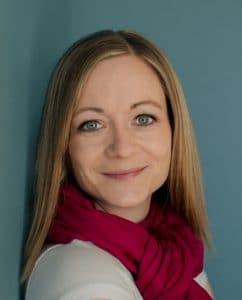 Visit me online at: www.CareerImpressions.ca to learn more about my award-winning resume writing, interview coaching, and job search strategies for top professionals and executives located across Canada and the USA.
A Resume Might Only Have Seconds To Impress