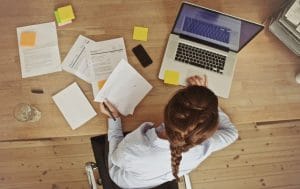 Appearing at the very top of the resume, just after name and contact details, is the resume headline. I'm often asked why a resume needs a headline at all.
The reason is simple and important. A well-defined headline at the start of your resume addresses the 3-Cs for readers:
🔶 Clarifies job target.
🔶 Clearly outlines personal value.
🔶 Compels employers to read more!
Regardless of career level or years of expertise, a headline should be written for the job you want, not the job you have.  It should also present personal value and offerings in a strong, succinct way that resonates with readers – to help get your resume noticed and read!
Tips for crafting an effective resume headline:
Customize for Every Application
This step is critical to headline success.  If you are looking to address the needs of the reader, align the headline with role requirements.  Make intention clear by stating the position target and establish a strong initial perception of who you are, and what you have to offer.  Customize your resume for every job.
Keep it Concise
A short and succinct headline packs more punch. Rambling or dense text defeats the purpose of a "caption" and may distract the reader from clearly identifying  select value.  If you do provide a few layers of text to your headline, employ design components to break content into more easily absorbed sections.
Cut the Fluff
Steer away from generic statements, overinflated announcements, or superlative words like amazing, excellent, superior.   Be authentic  and let your unique value speak for itself.  Also, avoid the temptation to copy other people's profiles; your resume is unique, therefore your headline should be too.
Clarify with Metrics
Numbers and measurements speak volumes and provide resume readers with a clear scale of ability. Consider weaving the following numbers into the resume headline, if you have them:
Years of experience
Team sizes
Organization sizes
Revenue, profit or sales growth figures
Budget oversight
Include Keywords
Keywords have two purposes in a resume.  They help with resume ranking (should the file be processed by ATS) and they address the reader's requirements (requested skill sets).  Address the audience and 'speak their language' by incorporating keywords from each job posting into the headline.
Headline examples:
New Grad or Early Career Professionals
For those just starting out the resume headline tips above may be a bit harder to achieve. This is natural, as experience is more limited.  A tactic is to focus on customization and keywords.  In addition to a short headline statement, consider adding a short profile under the headline which further supports capabilities and value (as shown in sample #2 below):


Mid Career & Early Management Professionals
For this demographic, stronger headlines start to emerge.  More defined value can be presented and supported with metrics or specific career impacts.  Short profile statements may also accommodate the headline to add additional keywords, along with scope and scale:




Senior Professionals & Executives
At the senior professional level – and especially so for executives – numbers are paramount in the headline.  Key details are mined out from career experience and positioned at the forefront.  Big career wins and bottom-line business impacts speak for themselves.  Strong statements and robust details kick-start the file:





—————————————————————————————————————————————————————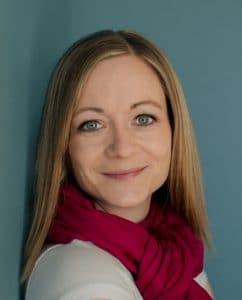 Looking for executive resume support?  As an award-winning, master-level resume writer, I partner with top professionals and executives all over the world, helping them level-up, land faster, and increase their earning power with compelling career tools.  Visit me online at www.CareerImpressions to learn more.
Resume Headlines – With Examples