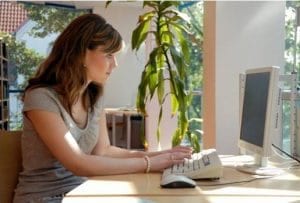 Canadian career professionals, have you tried out the new CPC Chat Room through Career Professionals of Canada?  If not, you should… and here's why:
1. The CPC Chat Room is available FREE to all Career Professionals serving the Canadian labour market. You do not have to be a member of the association to participate.
2. This online forum is an excellent place to enhance learning and make connections with like-minded career professionals from across Canada.  Regardless if you are new to the industry, working in a public or private company, or a long-standing career professional – we welcome your participation!
3. No special technology is needed.  You simply enter the CPC Chat Room and start chatting!  Formal sessions are held the third Monday of each month from 3:00pm EST to 4:00pm EST.  Registration is required the first time you enter, but after that all you do is login and join the discussion!
4.  Get your questions answered by other industry experts.  Are you looking to enhance your work, better support your clients, or grow your offering as a career practitioner? Join us to exchange ideas – all topics are welcome and amazing resources are shared.
If you have a desire to learn more and engage with others, the CPC Chat Room is a valuable resource you need to leverage.  Invite your colleagues and let them know that sessions are informative and convenient  – all you need is a computer or a smart phone!
But don't just take my word for it – learn what other regular chatters and moderators have to say about this engaging program. 
Finally, if you have any uncertainties about using the CPC Chat Room for the first time, please reach out the team know; we would be happy to answer your questions and walk you through registration and first time use one-on-one.  Email Chat Team Leader Adrienne Tom at: adrienne@careerimpressions.ca anytime to discuss.
Learn more about the  CPC Chat Program here, and we hope to 'see' you online the third Monday of the month at 3:00pm EST! 
Calling all Canadian Career Professionals!