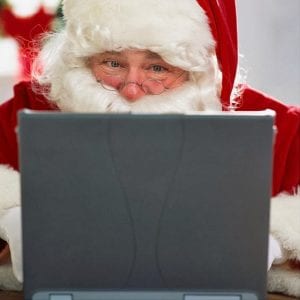 Although the holidays are traditionally about taking time to rest, relax, and spend time with loved ones, continuing a job search in earnest during this time of year is a great idea.
Many job seekers make the mistake of stopping a job search over the holidays, assuming everyone else is doing the same. It isn't true. There are still plenty of jobs that need to be filled and lots of employers still searching for the best fit!
In addition to the abundance of seasonal jobs that appear at this time of year (which can act as a springboard into other opportunities), there are several other good reasons that a job search during the holidays is a good idea:
1. Competition may be less intense as many job seekers take 'time off', incorrectly assuming that job searching during this time of year is fruitless. Take advantage and continue to apply to open roles during the holidays; an organization may desperately want to fill a role before the new year commences.
2. This time of year is ripe with holiday social events where you can network and spread the word about your search. Schedule in plenty of time to attend events, both personal and professional, to mingle with a variety of people. You never know who may offer you a lead or an opportunity.
3. The holidays are a great excuse to connect and re-connect with contacts. Send out greeting cards or initiate contact with people you have worked with in the past or haven't spoken to for awhile. Find a creative way to let people know what you are searching for.
Finally, use the holidays to prepare for the upcoming peak in job recruitment that occurs when everyone returns to work in January (often the most competitive search times of the year). Solicit the help of career professionals during a time when they may not be as busy, get your career tools updated, and put an action plan into place for the upcoming year. You do not want to be caught unprepared (or slow out of the starting gate) when great opportunities are posted in January.
NOTE: If you are still employed and not actively seeking, but you feel a potential job loss looming, especially with the way the economy is, then leverage the same tips above to get yourself started.  Always be prepared.  More tips on: How to Prepare for a Job Loss.
Should the Holidays Stall Your Job Search?