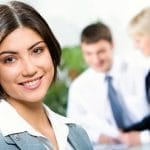 In order to create a resume that stands out, you must be able to effectively communicate your value proposition to employers.
Start by focusing on your personal achievements and determining what sets you apart from other job seekers.Take some time to brainstorm (jotting down notes as you go) on your best qualities, personal attributes and career accomplishments.
Next, reference your notes to compile action statements, which you can then use in your resume. To assist you with your brainstorming session, ask yourself the following questions for each past position held:
* What difference did you make to the company you worked for?
* Did you increase sales? If so, by what percentage or amount?
* Did you generate new business, bring in new clients, or forge affiliations?
* Did you save your company money? If so, how much and how?
* Did you design and/or institute any new system or process? If so, what were the results?
* Did you meet an impossible deadline through extra effort?
* Did you bring a major project in under budget? How did you make this happen? How were the dollars you saved used?
* Did you suggest and/or help launch a new product or program? If so, did you take the lead or provide support? How successful was the effort?
* Did you take on new responsibilities that weren't part of your job? If so, did you ask for the new projects or were they assigned to you?
* Did you introduce any new or more effective techniques for increasing productivity?
* Did you improve communication? If so, with whom and what was the outcome?
■ ■ ■
Resume Strategy #7: Use Function to Demonstrate Achievement
You'll create a more powerful resume presentation if you can translate your job functions into achievements.
– Wendy S. Enelow, Certified Professional Resume Writer "Expert Resumes for Managers and Executives"
Need more help unearthing your unique value and writing a resume that shines?  Visit me at www.CareerImpressions.ca to learn more.
Resume Success Series: Identifying Your Strengths